Five Simple , Effective Strategies to Build Your Online Community—and Your Business.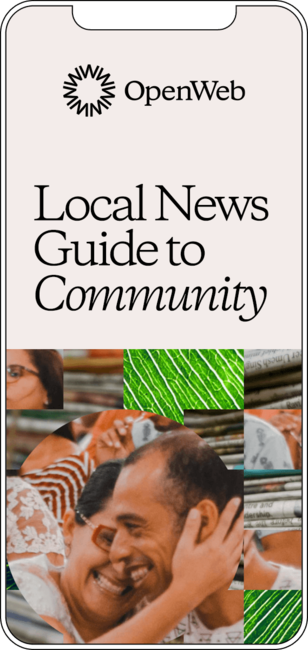 You've enabled the OpenWeb tools and opened up a comments section. You're investing in your community—and that's a brilliant first step.
For local news publishers, community is the foundation of a sustainable path forward. It's a massive step toward driving reader retention and establishing a first-party data strategy that's critical for sustained success.
In our eBook, Local News Guide to Community, we're sharing five strategies and fifteen tactics we've implemented with local news publishers to achieve sustainable results, including:
How to encourage user registrations;

How to effectively embrace OpenWeb's advanced Moderation;

How to integrate OpenWeb tools into your editorial strategy for truly remarkable results;
... and more. Download your copy below.